HYDRATE
MORE.
DRINK LESS.
STABILIZED
STRUCTURED WATER
with MICRONIZED NUTRIENTS
Buy one. Donate one.
Now through the end of the November.
All purchases made on rewirewater.com from now to the end of the month
will be matched and donated to healthcare frontlines and military families in the Pacific Northwest.
INTRODUCING
REWIRE® Balance Immunity
CONCENTRATE with MEDICINAL MUSHROOMS, ASHWAGANDHA, LICORICE for Immune Function
To help balance the immune system for optimal function, we combine our stabilized structured water with naturopathic remedies of mushrooms, ashwagandha and licorice root. REWIRE® Balance Immunity fermentation enhances the benefits of these ancient ingredients to optimize your immune system with a clean and subtle natural flavor.
Reset and recharge your immune system.
SHOP BALANCE
---
FERMENTED
INCREASED BIOAVAILABILITY
---
PROBIOTIC
EQUILIBRIUM
SUPPORT
---
HANDCRAFTED
SMALL-BATCH PRODUCTION
---
ALL ORGANIC
MEDICINAL MUSHROOMS
---
HARVESTED
IN THE
UNITED STATES
rewire recovery
with MICRONIZED BOSWELLIA
SUPPORTS ANTI-INFLAMMATION
HYDRATES MORE EFFECTIVELY
ADDRESSES FATIGUE
rewire hydration
with MICRONIZED TRACE MINERALS
HYDRATES MORE EFFECTIVELY
IMPROVES NUTRIENT ABSORPTION
PROMOTES LONG-TERM ENDURANCE
rewire energy
with MICRONIZED GINKGO BILOBA
HEIGHTENS METABOLIC EFFICIENCY
PROMOTES LONG-TERM ENDURANCE
ADDRESSES FATIGUE
REWIRE'S HYDRATION GOES DEEP
I've been experimenting with structured water for several years and thought I was drinking the best. I didn't expect to feel anything with Rewire. I was SO wrong. I don't think I've ever been truly hydrated, and I certainly didn't understand the science. Rewire's hydration went so deep that it actually improved deep chronic digestive issues that have been stagnant even with the best nutrition and supplementation. The people at Rewire have the best research and water! Hydration is more important than I ever realized and it takes drinking this to experience and know it!"
★ ★ ★ ★ ★
CHRISTY T., RD

Supported by clinical trials and studies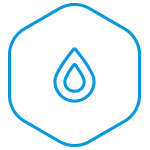 ---
HYDRATES
MORE EFFECTIVELY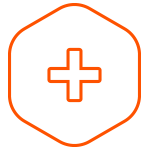 ---
IMPROVES
NUTRIENT ABSORPTION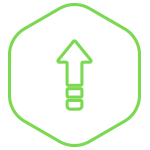 ---
HEIGHTENS
METABOLIC EFFICIENCY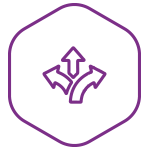 ---
PROMOTES
LONG-TERM ENDURANCE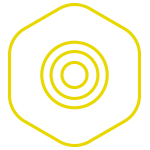 ---
ADDRESSES
FATIGUE
Rewire® the way you think about water.
Rewire® is a new generation of water. We've been studying water for years, and one thing we know is not all water is the same.
The first step to cellular health is hydrating the cells throughout. Rewire® combines stabilized structured water with micronized nutrients to deliver a more effective way for water molecules to safely, naturally and more efficiently hydrate your cells. Rewire® structures water molecules to mimic the water naturally occurring inside your body, allowing it to permeate your cell membranes. So, unlike other waters Rewire® delivers not only extracellular hydration, but detoxifies and replenishes the inside of your cells, intracellular hydration, for cellular health and repair.
HYDRATE MORE. DRINK LESS.
Rewire® the way you think about water.
Bottled at
7.4-8.2 pH
ORGANIC
MICRONIZED NUTRIENTS
_______________

NO PRESERVATIVES
NO SUGAR
NO CAFFEINE
NO FLAVORINGS
NO CALORIES
NO VIRGIN PLASTICS
NO BPA
...only clean, fresh cellular hydration.
SIGN UP FOR A NEW GENERATION OF HYDRATION