Stabilized structured water with micronized nutrients.
Rewire® is a new generation of hydration that significantly detoxifies and increases hydration inside your cells.
Nature has been our blueprint in recreating the purest "living" water available today. Vita alters the physical characteristics of water to produce stabilized structured water as is naturally occurring inside of all living organism cell structures. The organization and energy of stabilized structured water molecules effectively hydrates both outside cells (extracellular hydration) and, unlike other liquids, penetrates all membranes throughout cell structure (intracellular hydration). Rewire® structured water is stabilized for delivering organic nutrients in a portable, sustainable and global way.


---
REWIRE® HYDRATION
STABILIZED STRUCTURED WATER* for HYDRATION
Optimal hydration is not just about getting enough water but infusing water deep inside the cells. But not all water is the same. Rewire® structures water molecules to mimic the water naturally occurring inside your body, allowing it to permeate your cell membranes to support deep cellular hydration and repair.

HYDRATES MORE EFFICIENTLY
IMPROVES NUTRIENT ABSORPTION
PROMOTES LONG-TERM ENDURANCE
---
REWIRE® ENERGY
STABILIZED STRUCTURED WATER* with GINKGO BILOBA
The first step to balanced energy is hydrating deep inside the cell. Rewire® Energy combines our stabilized structured water with a blend of organic ginkgo biloba, rhodiola and schizandra fruit extracts for a subtle energy boost.


HEIGHTENS METABOLIC EFFICIENCY
PROMOTES LONG-TERM ENDURANCE
ADDRESSES FATIGUE

*Verified by independent laboratories utilizing spectrophotometric techniques.
---
REWIRE® RECOVERY
STABILIZED STRUCTURED WATER* with BOSWELLIA
Hydrating deep inside the cell is a key part of the healing process. Formulated to accelerate recovery and cell detoxification, Rewire® Recovery combines our stabilized structured water with selenium and organic boswellia extract, an herbal used for centuries for inflammation.


SUPPORTS ANTI-INFLAMMATION
HYDRATES MORE EFFECTIVELY
ADDRESSES FATIGUE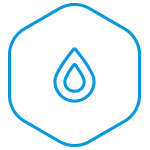 ---
HYDRATES
MORE EFFECTIVELY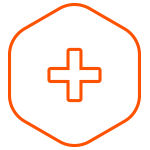 ---
IMPROVES
NUTRIENT ABSORPTION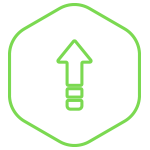 ---
HEIGHTENS
METABOLIC EFFICIENCY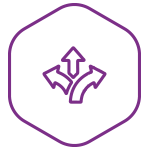 ---
PROMOTES
LONG-TERM ENDURANCE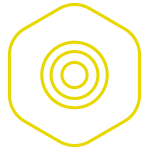 ---
ADDRESSES
FATIGUE
We Rewire® Your Hydration so that you can...
Rewire your cellular health.
Rewire your immunity.
Rewire your inflammation.
Rewire your energy.
Rewire your recovery.
Rewire your metabolism.
Rewire your cognitive function.
Rewire your aging.
Rewire your well-being.
Rewire® your hydration and the way you think about water.